EUROCLASS SHOPPE (M) SDN BHD

Euroclass Shoppe (M) Sdn Bhd is a Bumiputera company established on 21 May 2007 specialising in supplying products and service solutions in the industries of Search and Rescue, Marine Safety, Marine Electronics and Design, Military and Defence, and Fire Fighting


To achieve our vision of being a company with a reputation for excellence in business and illustrious achievements in the industry, we endeavour to achieve our company objectives as follows:-

► To be honest, efficient and professional in our work
► To always provide the best products of the highest standards of quality to ensure long-lasting and fruitful relationships with our clients and customers
►

To increase our competitiveness as a company in the industry's area of supplies and services
Marine Division
Our esteemed clients include marine industry professionals, maritime agencies as well as marine divisions of various agencies, including in the military and government sector, who come to us for high-quality marine safety equipment that conform to international occupational health and safety standards. At Euroclass, we offer safety and rescue equipment from SOS Marine, dive navigator devices from Shark Marine Technologies and full inflatable and rigid inflatable boats from Gemini, as well as custom boat design and build services from our subsidiary division, Marinex Designs.
Product
- Boat Design And Building Services
- Navigator Diver Held Sonar and Guidance System
Brands We Carry
Engineering Division

Servicing mainly the oil & gas sector and government agencies, Euroclass's Engineering Division provides solutions for possible emergency situations on board a ship, such as on-board fires or excess water leakage.
Main products offered include the YDP20MH Portable Pump from Britton Marine and Ridgid products.
Product
- Ridgid Wet/Dry Vacuums
- Ridgid Inspection & Location Devices
- Britton Marine Portable Fire Pump
- Ridgid Drain Cleaning Equipment
- Ridgid Tube Repair & Joining Equipment
Brands We Carry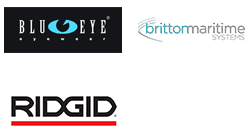 Military Division
Supplying military-standard equipment to Malaysia's military, defence and law enforcement agencies in the government sector, as well as to security companies, Euroclass offers solutions for tactical operational needs and challenges.
Product
-
Ballistics Tactical Eyewea
Brands We Carry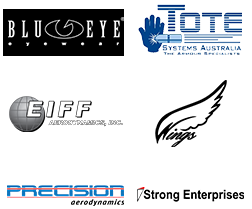 Branch
No. 12, Jalan SCI 1/3
Sunway City Ipoh,
31150 Ulu Kinta Perak.